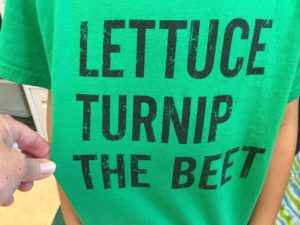 Make School Positive, Engaging & Relevant
Music, Articles & Websites used in "Using Music In the Classroom" presentation © 2017 Suzanne Sherman Propp
Just Add Music! Spotify Playlist
MUSIC: (some of this music is available on the Just Add Music! Spotify Playlist, which is a constant work-in-progress)
Examples of Music to use for Transitions & Routines:
Examples of MUSIC to use to teach Curriculum (Please note that these are just a few suggestions; during the school year I use hundreds of songs for curricular purposes):
ARTICLES to Support The Use of Music In the Classroom
WEBSITES
BOOKS to use when READING to your class:
A You're Adorable

 song written by Buddy Kaye, Fred Wise & Sidney Lippman, book illustrated by Martha Alexander (Candlewick Press)

Happy

song written by Pharrell Williams (G.P. Putnam's Sons)

This Land Is Your Land

song written by Woody Guthrie and paintings by Kathy Jakobsen (Little, Brown and Co)

Puff, The Magic Dragon

song written by Peter Yarrow & Lenny Lipton with paintings by Eric Puybaret (Sterling Publishing)

Take Me Out To The Ballgame

song by Jack Norworth, illustrated by Amiko Hirao, performed by Carly Simon (Imagine/A Peter Yarrow Book)
And…Are you losing your voice?  Here's a good article for teachers regarding VOCAL HEALTH.
Contact Suzanne Sherman Propp for more information.